100% online courses, including designated skills.
No driving out of district to complete your course.
.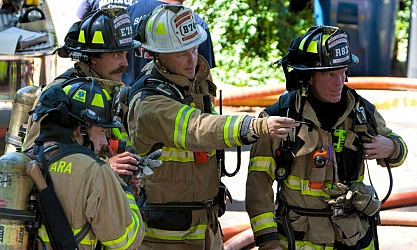 All certification courses are eligible for Texas HB 2604 Grant Assistance Program for those who qualify.
first in the industry truly 100% online courses!
We proudly offer true 100% online certification courses, this means you complete everything in your course online.  YES, that includes skills testing and the course final exam all for one registration fee, no surprise additional costs.  At the end of your course with us you be qualified to file for and take the Texas Commission on Fire Protection (TCFP) exam for certification.  That means you will only need to file with TCFP to take your exam for certification, no need to find your own examiner to test designated skills or mess around waiting for someone to schedule them for you.  We offer a turn-key course that is TRULY 100% online.
Why settle for mediocrity?
We have worked diligently to develop, perfect, and test our system to ensure YOU get the training you deserve.  We have tested over and over again, and have proven to 1st ourselves, 2nd our students, and 3rd Texas Commission on Fire Protection that our system works and is highly effective.  During times of tight budgets, limited travel ability, and department policies we know finding HIGH QUALITY training is difficult.
Do not settle for the book publishers canned system, trust our customized system to provide the highest level of online training needed for today's firefighter.
the 21st century training you deserve
You deserve frustration free training and we have provided that for hundreds of students just like you for years.  We provide industry proven teaching materials online for you to work at your pace.  We set a start date and end date for courses and give you an easily digestible amount of work weekly.  Weekly work consists of reading assignments, PowerPoint slides along with lesson notes, easy to follow customized skill instructions, submission of skills that go along with the week's reading assignments, and custom feedback for skill improvement.  During your course we are available via system messaging, email, phone call, and text to ensure your questions are answered.  At the end of the course you will perform TCFP designated skills testing and take a course final exam both proctored by our staff to ensure you are ready to pass the TCFP exam for certification.